Fingerprinting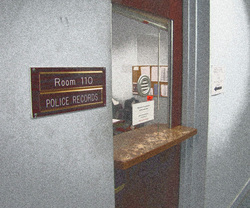 Fingerprinting is available Monday to Wednesday between the hours of 8:00 a.m. and 3:00 p.m. at the Police Records window. Fingerprints are available to township residents for the following reasons only:
Criminal Justice Employment
Fire Department or Emergency Medical Services applications



Township residents that need fingerprints for positions applied for outside the state of NJ
Do not pre-sign the forms as they must be signed at the time your
fingerprints are taken. You must have proper identification (photo I.D. preferred) and proof of residency.
If you have any further questions or need more information, please contact Police Records (609)267-3000 choose option 1 and option 1 again. Various fees apply for fingerprints. Please contact Police Records for the exact charges.
*New Jersey has mandated that all other fingerprinting must be referred to MorphoTrak 1-877-503-5981 (i.e., for private industry background checks, etc.).
---